Revival Suede was inspired by the growing popularity of cement tile designs. We created a product that gives the appearance of a flat matte tile with the durability of a high fired quarry body. These tiles can be installed in most indoors and outdoors applications as well as in showers.
Revival suede designs are hand applied, which shows in the variation of color, shade, and apparant imperfections. These tiles are made to order and will have variation from batch to batch. These tiles may also present crazing in their surface before or after installation. Make sure to seal prior to grouting and after grouting.
Customization Capabilities
The white backgroud of the Suede line will be present on all tiles, but the top coat of color/colors can be customized within our color palette, as shown below. See our line drawing catalog for all designs. For any customization questions please call Mission Tile West and ask for the Revival Tile department. 626-799-4595
Full catalog of decorative line drawings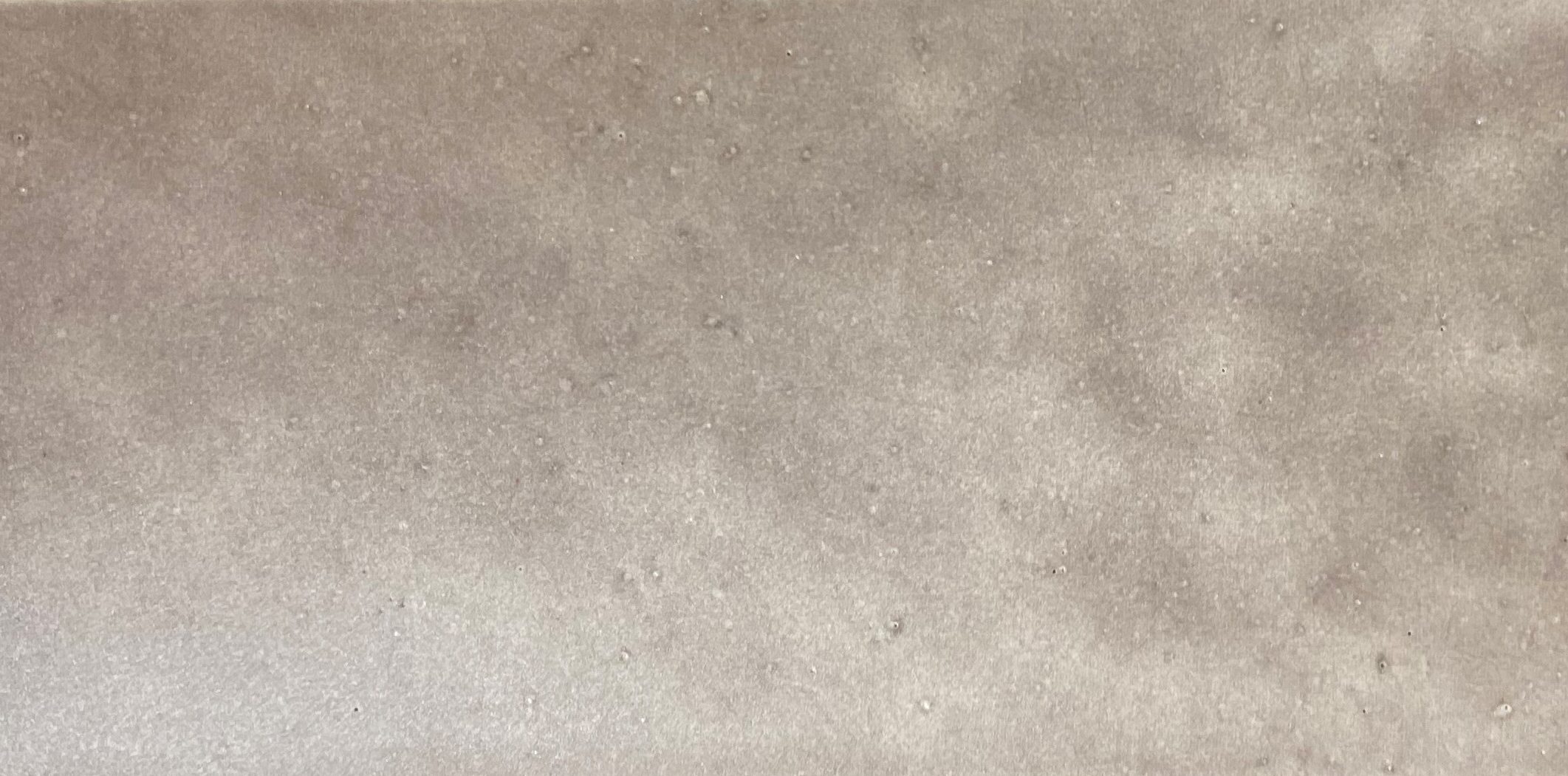 Interior Walls/Floors
Exterior Walls/Floors
Showers
Pools/Fountains
Freeze/Thaw
Yes
Yes
Yes
Yes

*with a clear overglaze*

Yes
Underlying crazing is normal in our Suede line. Make sure to seal before and after grouting. Periodic maintenance is necessary to avoid moisture intrusion.
Matte glazes have a high resistance to abrasion, but may be prone to staining and smudging.
Test all dark grouts prior to installation.
For more information call Mission Tile West at 626-799-4595 and ask for the Revival Department.
Tiles must be mixed from all cartons during installation to ensure proper blending. An experienced tile installer will ensure an acceptable installation. Please inspect and approve tile prior to installation. Mission Tile West recommends the use of Custom Building Products MegaLite as a setting material and Dry Treat's Stain-Proof impregnating sealer for all revival products. Installation of our tiles constitutes acceptance, and no claims will be considered thereafter.
Where can I install Revival Suede?
Our Revival Suede series can be installed both indoors and outdoors on medium traffic floors, all walls, fireplaces, stair risers, tables and benches. They can also be installed in fountains and pools with a clear overglaze (at an additional cost). If you have any installation questions call Mission Tile West at 626-799-4595 and ask for the Revival Department.